We are you, if you are interested. Come on aboard!
The founding members are:
=> Lawrence Jerome, Fellow of CSICOP, science writer, engineer.
=> Wallace I. Sampson, M.D., Member of the Paranormal Health Claims
Subcommittee of CSICOP, and outspoken critic of health fraud.
=> Terence J. Sandbek, Member of the Education Subcommittee of
CSICOP, Clinical Psychologist, Professor of Psychology - American
River College.
=&gt
The first organizational meeting and social bash of the Bay Area Skeptics was held in Bob Steiner's home on the evening of June 26 (as announced in the first "BASIS").
From the germ of an idea to realization took just slightly over one month. In today's red-tape-ridden world, that accomplishment borders on the fantastic.
Some of the skeptics in the Bay Area have kept in close contact with others of a similar persuasion. There had become an increasing awareness that we are building a cadre of people interested in critically examining claims of the paranormal.
If that last sentence sounds familiar, take heart. It i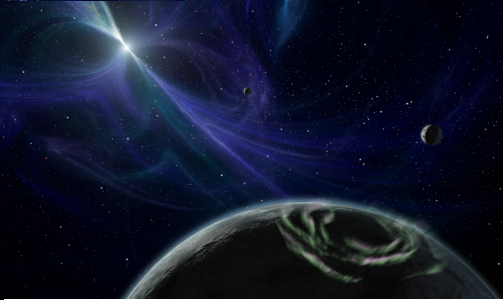 WHAT:  A Skeptic's Guide to Planet Hunting
Thousands of planets have been found circling stars other than our own in the last few decades! Come and learn about some of the underlying physics of planet hunting, as well as learn to focus your skeptical lenses to cut through to the truth for a variety of different planetary claims made from popular science articles.
WHO: Josh Lofy
has a bachelor in physics and is the author of "
Joshing with Physics
", a website that demystifies physics for the rest of us. He works at the ExplOratorium and is a board member of the Bay Area Skeptics.
WHEN:  
7:30PM Thursday 8 November
WHERE:  
La Peña Lounge, 3105 Shattuck Avenue, Berkeley