The first organizational meeting and social bash of the Bay Area Skeptics was held in Bob Steiner's home on the evening of June 26 (as announced in the first "BASIS").
From the germ of an idea to realization took just slightly over one month. In today's red-tape-ridden world, that accomplishment borders on the fantastic.
Some of the skeptics in the Bay Area have kept in close contact with others of a similar persuasion. There had become an increasing awareness that we are building a cadre of people interested in critically examining claims of the paranormal.
If that last sentence sounds familiar, take heart. It i

[caption id="attachment_18301" align="aligncenter" width="255"]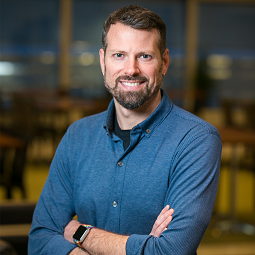 Nathan H. Lents, Ph.D.[/caption]
WHAT: From Junk to Genes: The birth of new miRNA genes in the human genome.
One of the biggest surprises of the genomics era is the discovery that every family, genus, and even species, has a shocking number of unique genes that are not found in closely related species. These so-called "orphan genes" have intrigued scientists for the past two decades and their diverse origins are beginning to come to light. In this presentation, I will present evidence that at least two families of human-unique micro-RNA genes have been created through random genomic rearrangements. These micro-RNAs tweak the expression of hundreds of genes in tissues throughout the body and may have played a role in the unique evolutionary trajectory of our species.
WHO: Nathan H. Lents, Ph.D.
is Professor of Biology at John Jay College of The City University of New Yor