The SciSchmooze 9.18.23
Herb Masters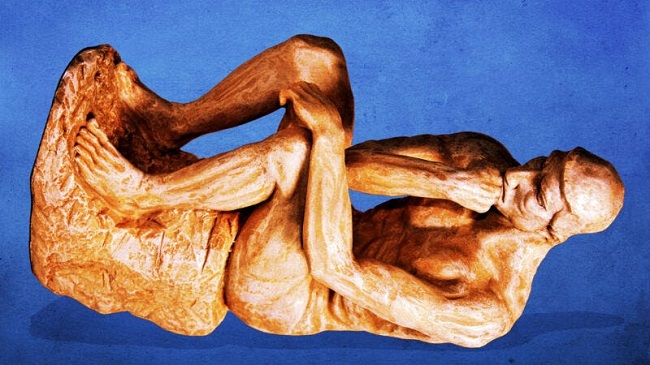 Hello Curious Friends,
Let's get this started… It seems that AI is everywhere. Some see it as a threat and others see it as a promise… Earlier there the hot item was the smart phone. How about a "smart toilet" that analyzes your urine stream and fecal deposits while taking a picture of your anus for good measure? There is so much to learn at the

Hello Fans of Science and Reason,

Well it was about here that the day shifted direction heavily. So now I'm picking it up, rather late in the day, and in a cheap and poor imitation of the tone and style of Stephen Colbert introducing his deeply missed "Meanwhile" I can only say that my twice monthly carefully "existentialized", finely honed tour de week of science, art, and the purpose of the universe will only be a shadow and links of itself!



Dear Reader,
Below are a few items of interest: discoveries, ideas, and issues. Pick and choose as you wish and click on links for deeper stories.
---
Hello again Fans of Science, all 6,111 of you currently subscribed to the SciSchmooze. Thank you for being here!
---
Time, and where am I?

I'm currently writing from UTC+2, also known as Central European Summer Time at the moment (UTC+1 in the winter).

A few days ago, I stood on the Prime Meridian at the Royal Observatory in Greenwitch Park, London and learned about the history of time as we know it today. Before there was standardization, each location had their own way to measure time. Nothing was coordinated. Imagine the chaos! T



Greetings Fans of Science and Reason,

World Mosquito Day August 20th, is meant to celebrate the time in which Dr. Ross discovered that female mosquitoes transmit malaria between humans.

This weeks edition of the SciSchmooze is a bit different than usual. One of my biggest challenges is to say no to something that sounds interesting and/or fun. This week really hit me with this conundrum. So I am just going to put down a bunch of links and let you sort it out.
---
First though, you shou