WHAT:   When a Biology Meets a Biology (Coming through the Sky)
When we humans get around to colonizing a planet or moon in another star system, it will likely happen where a biology already exists, i.e. an 'exobiology'. Protecting each of those from the other will be the challenge this SkepTalk tackles in some depth.
WHO:   David Almandsmith is a board member of the Bay Area Skeptics and a long-time nerd. He graduated in biology from U.C. Berkeley and studied physiology at Cal State Eastbay. A version of this talk was presented at the 100 Year Starship Symposium in Houston.
WHEN:   7:30PM Thursday 13 September
WHERE:   La Peña Lounge, 3105 Shattuck Avenue, Berkeley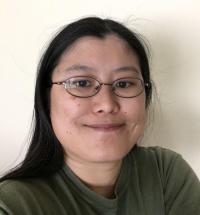 Julie Hui
WHAT:   Common Misconceptions in Anthropology
Anthropology, the study of human societies and cultures, is fertile ground for controversies and popular misconceptions. If you are curious about why an anthropologist might cringe when thinking of children playing on monkey bars, and why anthropologists care about hamster cannibalism, then this is the talk for you.
WHO: Julie Hui is a PhD Candidate in (Biological) Anthropology at UC Berkeley. She loves to talk about all aspects of science and nature, but cooperation and brain evolution are near and dear to her heart. Soon-to-be Dr. Hui spends most of her time teaching Introductory Anthropology courses at Bay Area Community Colleges and is currently a Wonderfest Science Envoy.
WHEN: 7:30PM Thursday 10 May
WHERE:   La Peña Lounge, 3105 Shattuck Avenue, Berkeley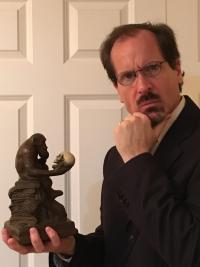 Bill Patterson
WHAT:   SKEPARDY!
All Bay Area Skeptics love Jeopardy! C'mon, yes you do! This admitted, you'll really love "Skepardy!" Come one, come all to the next SkepTalk and test your skeptical mettle as Alex Skeptek, aka Bill Patterson, channels (yes, literally) the real Jeopardy! interlocutor for some fast-paced fun. Bill has been quizzing clever people for years, and loves to challenge new blood. Sorry, no prize money will be awarded. The goal is simply good, informative fun.
WHO: Bill Patterson was a high school physics teacher for ten years, a Peace Corps volunteer, and youth agency executive. He currently is a radiation therapist living in Sonoma County. He loves all things rational, and is a regular attendee at SkeptiCal.
WHEN: 7:30PM Thursday 12 April
WHERE:   La Peña Lounge, 3105 Shattuck Avenue, Berkeley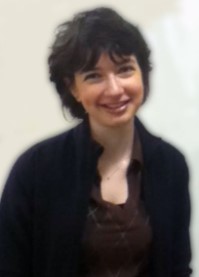 Miriam Diamond, PhD
What: A Quirky Colloquium Quashing Quantum Quackery
It's fashionable for the names of products and services to include the word "quantum", but does that have any validity in the realm of quantum physics? Is it just a nonsense buzzword? From "quantum computing" to "quantum biology" to "quantum jumping", this colloquium will put you in a super-position to tell the difference.
WHO: Dr. Miriam Diamond is a high-energy particle physicist, currently employed as an Experimental Research Associate at the SLAC National Accelerator Laboratory. Born in Canada, she earned her PhD from the University of Toronto. She worked at the Sudbury Neutrino Observatory, the Institute for Quantum Computing, and the Perimeter Institute for Theoretical Physics. She was also a member of the ATLAS Collaboration at the CERN Large Hadron Collider in Geneva. Assisted by her guinea pig Quark, she enjoys participating in science outreach to students and the general public.
WHEN: 7PM Thursday 8 March 2018
WHERE: Kells Irish Pub, Jackson Street, San Francisco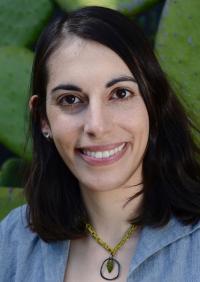 Tania Lombrozo, PhD
What: The Human Drive to Explain
Stephen J. Gould described humans as "the primates who tell stories." Psychologist Robyn Dawes took it one step further, arguing that we're "the primates whose cognitive capacity shuts down in the absence of a story." Why are we so motivated to find a good story or explanation? Is this tendency beneficial? Cognitive psychologist Tania Lombrozo will suggest that our "drive to explain" itself explains some of the most remarkable human achievements, but also some of our failings.
WHO: Dr. Tania Lombrozo is Associate Professor of Psychology at UC Berkeley, where she directs the Concepts and Cognition Lab. She is also an affiliate of the Department of Philosophy and a member of the Institute for Congitive and Brain Sciences.
WHEN: 6PM Thursday 8 February
WHERE:   Aduro Biotech, 740 Heinz Avenue, Berkeley [Map]

WHAT: Quantum Pseudoscience and the Nature of Mind
Popular misconceptions about the significance of quantum physics are often used to sell questionable products. Key among these misconceptions is the claim that matter is mind-dependent. Rather than simply debunk this and similar claims, Russell Wilcox will explore the serious philosophical basis for an interpretation of quantum physics that addresses them. This will lead to other questions, including "what is the mind and where is it located?"
WHO: Russell Wilcox is a laser engineer at the Lawrence Berkeley National Laboratory. He holds ten optics-related patents, including one for an optics education device. He has developed educational displays and teaching materials at Lawrence Livermore Laboratory and at Burning Man, where he has lectured for several years on philosophy and quantum physics.
WHEN: 7:30pm, Thursday, February 12, 2015
WHERE: La Peña Lounge, 3105 Shattuck Avenue, Berkeley, CA

WHAT: Herding Cats and Teaching Science: What I Learned About the Reluctance to Embrace Life, the Universe, and Everything
When Secular Students Alliance regional organizer Dan Pemberton began his work with secular student groups, he expected to see a battle for science literacy with clean lines of science advocates vs. religious fundamentalists. He quickly learned that in almost every secular campus community exists a recognizable population of students who reject science and the scientific community but espouse other secular values. What's more, he learned that the reasons for this rejection of science are largely ignored by advocates of scientific literacy.
WHO: Dan Pemberton is the Secular Students Alliance Regional Campus Organizer for the Southwest region. He was President of the Secular Student Alliance at Sacramento State University. In his spare time, Dan enjoys all things tech, LEGOS, and Doctor Who. Dan's passion is for everyone to become a better critical thinker, no matter their religion.
WHEN: 7:30PM Thursday 9 April
WHERE: La Peña Lounge, 3105 Shattuck Avenue, Berkeley