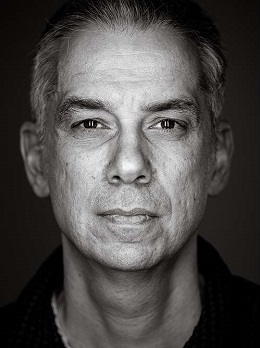 WHAT: How to Talk to a Science Denier – Conversations with Flat Earthers, Climate Deniers, and Others Who Defy Reason
It is sometimes claimed that trying to convince a science denier with facts will only backfire. The latest research, however, shows that this is mistaken and that there ARE effective techniques that can be used to keep someone from becoming a science denier and even help them to overturn mistaken beliefs once they are formed. The secret lies in recognizing that even empirical beliefs may be held for reasons that have nothing to do with evidence, such as personal values, trust, ideology, and group identity. The best way to convince someone in this case is not to insult them — or clobber them with evidence — but to engage in calm, respectful, patient conversation that simultaneously builds trust and encourages them to reflect not just on what they believe but the reasoning strategy that brought them to believe it.
WHO: Lee McIntyre is a Research Fellow at the Center for Philosophy and History of Science at Boston University. Formerly Executive Director of the Institute for Quantitative Social Science at Harvard University, he previously taught philosophy at Colgate University, Boston University, Simmons College, Tufts Experimental College and Harvard Extension School.
McIntyre is the bestselling author of POST-TRUTH (MIT Press, 2018) — which was named a Book-of-the-Week in April 2018 by CNN and a Best Book of 2018 by the PBS News Hour — along with thirteen other works of fiction and nonfiction, including DARK AGES: The Case for a Science of Human Behavior (2006), THE SCIENTIFIC ATTITUDE: Defending Science from Denial, Fraud, and Pseudoscience (2019), and his latest book HOW TO TALK TO A SCIENCE DENIER: Conversations with Flat Earthers, Climate Deniers, and Others Who Defy Reason (2021). His work has been translated into thirteen languages.
McIntyre's popular essays have appeared in the New York Times, Washington Post, Boston Globe, Baltimore Sun, Nature, Newsweek, Scientific American, The Chronicle of Higher Education, and numerous other venues. He has appeared on CNN International on Amanpour and Company — and several other programs on PBS, NPR and the BBC — and has spoken at the United Nations, the Aspen Institute, and the Vatican.
In 2021, McIntyre starred in the docu-series INFODEMIC: Global Conversations on Science and Misinformation, broadcast on LINK TV and PBS.
WHEN: Thursday 9 June 6:30PM (early)
Where: Online. Click HERE

Previous SkepTalks:
| | | |
| --- | --- | --- |
| 12 May | 2022 | Superstitions, Aliens, and Conspiracies: The Frontlines of Astronomy Outreach – Mike Simmons |
| 14 Apr | 2022 | Confidence Men: How 2 Prisoners Made History's Most Remarkable Escape – Margalit Fox |
| 10 Mar | 2022 | The Reality of Reality TV – Yau-Man Chan |
| 10 Feb | 2022 | Who's Making All Those Scam Calls – Yudhijit Bhattacharjee |
| 13 Jan | 2022 | Weirdness!: What Fake Science & the Paranormal Tell Us about the Nature of Science – Taner Edis |
| 9 Dec | 2021 | Dangers of the "Lost Civilization" Trope – A.J. White |
| 11 Nov | 2021 | Machineries of Doubt: Climate, Cigarettes & Confusion – John Mashey |
| 9 Sep | 2021 | The Great Australian Psychic Prediction Project – Richard Saunders |
| 12 Aug | 2021 | What To Do About Misinformation (in Four Dimensions) – John Cook |
| 8 July | 2021 | Tilting at Strawmen & Other Tricks of Climate Denial Enablers – Mark Boslough |
| 10 Jun | 2021 | The Truth Behind False Memories – Jill Yamashita |
| 13 May | 2021 | Vaccine hesitancy in the era of COVID – Tara C. Smith |
| 8 Apr | 2021 | Why storytelling is vital to science communication – Sara ElShafie |
| 11 Mar | 2021 | Haunted Humanity: The Fringe Is Not Fringe, and That's a Big Deal – Daniel Loxton |
| 11 Feb | 2021 | From Junk to Genes: The birth of new miRNA genes in the human genome – Nathan Lents |
| 14 Jan | 2021 | The Continuing Relevance of America's Eugenic Legacy – Paul Lombardo |
| 10 Dec | 2020 | Deepfakes, GANs and Visual Misinformation – Nick Dufour |
| 12 Nov | 2020 | The Debate about Dark Matter: Is the Matter Settled? – Don Lincoln |
| 8 Oct | 2020 | Facilitated Communication: Holding on to (False) Hope – Janyce Boynton |
| 10 Sep | 2020 | Mad Myths: The Case for Using Persuasion to Promote Critical Thinking – Jay Diamond |
| 13 Feb | 2020 | Big Data: What it is, how it's used, where it's headed – Mike Olson |
| 12 Dec | 2019 | Are you sure that sippy-cup is safe? – Layla Katiraee |
| 7 Nov | 2019 | Why Do People Reject Good Science? – Eugenie Scott |
| 10 Oct | 2019 | Shit Students Say: Chem trails, hollow earths, and other strange ideas – Steven Newton |
| 12 Sep | 2019 | Successful Skepticism: Creating Lasting Community – Tucker Phelps |
| 9 May | 2019 | The Bitter M&Ms of Climate Change: Misconceptions and Misinformation – Brad Hoge |
| 11 Apr | 2019 | The Year in Anti-Science-Education Legislation – Glenn Branch |
| 14 Mar | 2019 | Australia's Psychic Detectives and Psychic "Predictions" – Richard Saunders |
| 14 Feb | 2019 | What Would Darwin Say to Today's Creationists? – Eugenie Scott |
| 10 Jan | 2019 | Common Misconceptions About CRISPR Genome Editing – Kevin Doxzen |
| 13 Dec | 2018 | BAS BAH Fest |
| 8 Nov | 2018 | A Skeptic's Guide to Planet Hunting – Josh Lofy |
| 11 Oct | 2018 | Beyond a Candle in the Dark – Mick West |
| 13 Sep | 2018 | When a Biology Meets a Biology – David Almandsmith |
| 10 May | 2018 | Common Misconceptions in Anthropology – Julie Hui |
| 12 Apr | 2018 | Skepardy! — Bill Patterson |
| 8 Mar | 2018 | A Quirky Colloquium Quashing Quantum Quackery — Miriam Diamond |
| 8 Feb | 2018 | The Human Drive to Explain — Tania Lombrozo |
| 14 Jan | 2018 | Neuroscience and the Great Questions — Ransom Stephens |
| 14 Dec | 2017 | Top Ten Myths of Homelessness — Carrie Sager |
| 9 Nov | 2017 | Myths of Mass Extinctions — Kevin Padian |
| 12 Oct | 2017 | Hurricanes and Heat Waves: Is This Climate Change? — Brad Hoge |
| 11 May | 2017 | Beyond the Choir – Guerrilla Skepticism on Wikipedia — Susan Gerbic |
| 13 Apr | 2017 | An Invisible Plague: the Growing Threat of Tuberculosis — Lauren Popov |
| 9 Feb | 2017 | Are Saturated Fats Bad for You? Separating Fat from Fiction — Kent McDonald |
| 12 Jan | 2017 | Harry Houdini vs. Psychics & Mediums — Mark Tarses |
| 29 Dec | 2016 | Too Good to be True? – Richard Saunders |
| 10 Nov | 2016 | Myths of Astronomy — Thomas Targett |
| 10 Sep | 2015 | Angle Trisection: A problem many tried to solve — Paul Stepahin |
| 9 Apr | 2015 | Herding Cats and Teaching Science — Dan Pemberton |
| 12 Feb | 2015 | Quantum Pseudoscience and the Nature of Mind — Russel Willcox |
| 8 Jan | 2015 | The Manson Family, Cults, and the Psychology of Commitment – Dr. Patrick O'Reilly |
| 10 Oct | 2012 | Writing About Vaccines When Evidence Doesn't Matter — Liza Gross |
| 12 Sep | 2012 | Gay Conversion Therapy: You Make Me Sick — Sheldon Helms |
| 8 Aug | 2012 | Documentary & Skype — "In God We Teach" |
| 11 Apr | 2012 | A Skeptical View of Climate Change Skeptics — Mark McCaffrey |
| 14 Nov | 2011 | Climate Change: From the Biotic to the Exotic — Minda Berbeco |
| 12 Oct | 2011 | A Unicorn in Your Tank: Magic Tablets That Won't Improve Gas Mileage — Yau-Man Chan |
| 14 Sep | 2011 | Catastrophes! — Don Prothero |