I See...A MarshmallowSome 40 years ago, in the early 1970s, Stanford University psychology professor Walter Mischel published a groundbreaking study testing children's self-control and delayed gratification. In the study, children were presented with a treat (sometimes a marshmallow, but pretzels and chocolate were also used) and told that they could eat the treat now, or wait until the adult returned, at which point they would be given two treats. The original purpose of the study was to determine the age at which children develop the ability to delay gratification, but follow-up studies revealed something much more meaningful and shocking.
The impetus for Mischel's study was one he published in 1958, involving children in Trinidad. On the island, stereotypes existed about different ethnic groups' recklessness and other behavioral tendencies. Mischel performed a small study involving about 50 children from Black and East Indian families, giving them a small treat, but prom
When skeptics read a headline like "Vinegar Saves Thousands from Cancer Death," their defenses are doubtless on red alert. After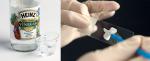 Vinegar vs Papall, a new quack medicine or procedure for cancer treatment seems to appear in the media every other week. But when I clicked on a link today reporting this very connection between household vinegar and cervical cancer, what I found amazed me.
This time, the story was true.
Cervical cancer is a killer. According to the National Cancer Institute, in the U.S. about 12,000 new cases are diagnosed each year. About 1/3 of those die. As with all cancers, the most effective treatment requires early detection through regular screening, the most common of which is the Pap test, a procedure in which cells are scraped from the cervix and examined under a microscope for abnormalities. It is used to detect cancer and changes that may lead to cancer. Unfortunately screening costs money, and in the po
Earlier this month, on May 6th, 2013, three young women were rescued from captivity after 9 to 11 years as kidnap victims.
Louwana Berry / Sylvia BrowneAmanda Berry, Georgina "Gina" DeJesus, and Michelle Knight were living in a house owned by Ariel Castro, one of three men charged with abducting the girls and holding them as sex slaves. Also released was a 6-year old girl, Berry's daughter, whom DNA results have shown to be Castro's biological child.
What makes this story particularly interesting and frustrating for those of us in the Skeptical Community?...
During an appearance on the Montel Williams Show, self-described psychic Sylvia Browne told Berry's mother, Louwana, that her daughter was dead.
In that "reading," Browne said that she saw the girl in wat
Thousands were shocked in recent days to read of a 16 year old girl, Keira Wilmot, who was reportedly arrested for a failed science experiment which caused a small explosion and ended with the young girl being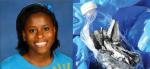 Kiera Wilmotarrested and charged with "possessing or discharging weapons or firearms at a school sponsored event or on school property." A conviction could have meant a five-year prison term, triggering Facebook, Twitter, and dozens of blogs to virtually explode with comments and requests to write to school and law enforcement officials to complain. An online crowdfund even netted an $8,000 legal defense fund, and a petition on Change.org that attracted over 195,000 signators.
But could there be more to this story than meets the eye?
Brief explanations in initial reports described Ms. Wilmot's mishap as part of a "science experiment gone wrong," but details were lacking. Many simply hinted at incorrect mixtures of chemicals, or bad timing. Later articles mentio
Chelation therapy is a long-time staple of medical quackery, but it isn't tested as often as it might be. Here's a curious report of a recent clinical test published in JAMA showing that chelation therapy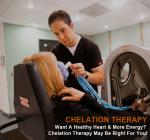 chelationdoesn't make any difference in heart attack, stroke, hospitalization, surgeries, etc, outcomes.
The report is curious -- and so is the publication of the article -- because the JAMA publisher editorializes against the use of chelation therapy yet the director of the study appears to be a believer, clinging to a very small improvement of outcomes for chelation when all the outcome variables are combined.
There is a strong editorial criticizing the methodology of the study, which unfortunately is behind a paywall that many won't be able to access. It notes that "clinics" purveying quack treatments were the sites of 60% of the work. This might help explain why o
J. Allan Danelek: The Great Airship of 1897: a Provocative
The Great Airship of 1897Look at the Most Mysterious Aviation Event in History. Adventures Unlimited Press 2009. (A review by Norman Sperling, February 10, 2013.)
A mysterious bright light in the night sky sparked this big flap at the end of the 1800s. It was unexpected and unexplained. Reports grossly contradict one another, so investigators can favor very different inferences, interpretations, and explanations simply by selecting different reports to prefer.
In the 1800s, no one considered the light to be a space ship from another planet. Paranormal boosters have made that case more recently. Since this book's author energetically investigates paranormal and Fortean matters, I was all prepared for the author to go Paranormal.
He never did. The one place where the paranormal is invoked by others, Danelek dismisses it tersely. This book has nothing at all to do with the paranormal. Every explanation is purely naturalistic. Danelek invokes real physics,
As some of you may recall, I recently hosted James Randi at Ohlone College, where he delivered a wonderfully entertaining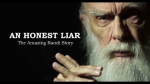 An Honest Liartalk on "Prophecy, Divination, and Faith Healing" to an adoring overflow crowd.
That weekend, I was lucky to also spend time with a film crew who were making a documentary about Randi's life entitled "An Honest Liar: The Amazing Randi Story." Heading up this endeavor are Tyler Measom and Justin Weinstein, both talented and accomplished documentary filmmakers. Since that time, Tyler and Justin have kept in touch, and they recently wrote to ask that I help spread the word about their new approach toward completing this important, and no doubt entertaining, work.