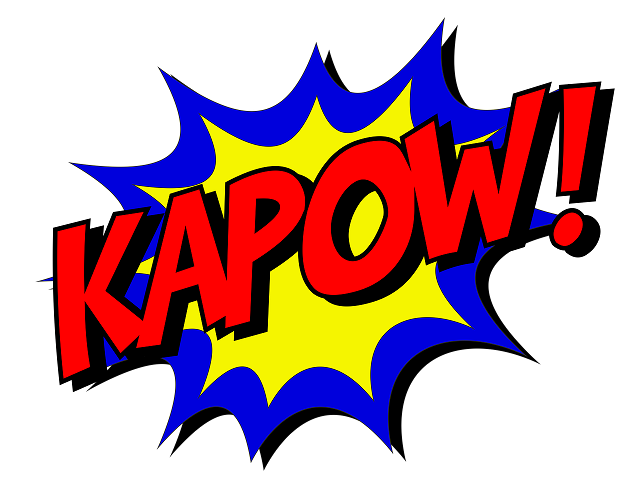 Dear science aware reader,
Last Monday, September 26, the 600 kg DART spacecraft struck the 4.8 billion kg asteroid Dimorphos. An Italian CubeSat detached from DART 15 days earlier to take pictures of the collision with cameras Leia and Luke. The collision 'should' slow the asteroid's speed by 2 cm/sec from its initial (stellar) velocity of about 2.3 million cm/sec (about 0.00009%). It is impossible to directly measure that tiny change in velocity, but it 'should' detectably alter Dimorphos' orbit around Didymos, its parent asteroid weighing in at 523 billion kg. A spacecraft named Hera will launch in 2024 and rendezvous with the asteroids in 2027 to study effects of last Monday's experiment. Stay tuned!
Curiously, bone-dry asteroids contributed most of Earth's water. This video explores what we know about water on Earth.
The JWST continues to give us fabulous astronomy data and photos. I particularly enjoyed this "Science of the James Webb Telescope Explained" video.
There is still time to register for the Zoom course, "Everyday Astronomy: Orienting Yourself in Space, Time, and the Sky" taught by none other than Andrew Fraknoi and presented by the Osher Lifelong Learning Institute of the San Francisco State University.
As people and communities recover from Hurricane Ian, one would scarcely expect talk of a "sluggish atmosphere." In spite of sustained 200 kph winds, timely preparations limited Cuban fatalities to only three. Could have been much worse. My partner Carmen rode out the hurricane in a Habana, Cuba hotel with its own electrical generator.
Northern hemisphere heat records were broken in many thousands of locations this summer. Here is a summary of broken records in the U.S. Of course not everyone believes that climate change is occurring or that it poses risks.
---
Craig W guessed 436 and the random number generator churned out 395 making him the winner of Randall Munroe's book, How To. This time we're offering a coffee mug. It's a 450ml glass beaker with a handle and the chemical formula for caffeine. Just send an email to david.almandsmith [at] gmail.com (only one) before noon Friday with an integer between zero and 1,000. We will then use a random number generator to select the target number and mail the mug to the person who chose the closest number.
---
¿How good is your puffling throw? Every August, youngster Atlantic Puffins (pufflings) get confused by electric lights and end up crash-landing in local towns. Kids and parents hunt down errant pufflings and throw them into the sea. For other consequences of ill-designed lighting, check out this short video. (Imagine: Immediately following the 1989 Loma Prieta Earthquake, the Milky Way was visible from downtown San Francisco and many other Bay Area cities that lost power.)
Although it sometimes seems discouraging, the process of fact-checking continues to be important in reining in mis- and dis-information. A few English-language websites for fact-checking are Snopes, PolitiFact, Poynter, and FactCheck.org. ¿But what about the African continent with its surfeit of misinformation and many dozens of regional languages? That is the task taken on by AfricaCheck.
---
My Picks for the week:
Flocktoberfest (Birds & Beer): 6-10pm Thursday, Cal Academy of Sciences, S.F., $
First Friday: Science Fiction: 6-10pm Friday, Chabot Space & Science Ctr, Oakland, $
Autumn Arachnids Nature Walk: 3-4:30pm Saturday, Tilden Park, Berkeley
---
Here are a few 'fun' videos for you this week:
History of counting systems
Neutrino-Antineutrino research (light-hearted)
Why Is 1/137 One of the Greatest Unsolved Problems In Physics?
Faster than light communication?
"The Right Chemistry" – Diethylene Glycol
Deaths of U.S. Presidents
Dragonfly Nymphs
---
I recently found good definitions for 'empathy' and 'empathy sphere':
"Empathy is the capacity to understand what another person is experiencing from within the other person's frame of reference."
An empathy sphere is "the range of beings that we consider coequally a person with ourselves, deserving of the same rights, dignities, and protections."
As a registered dork, i must give a tip of the propeller beanie to Counselor Deanna Troi of the Starship Enterprise, who is an empath owing to her being half-Betazoid.
---
Enjoy your week and add some folk to your empathy sphere,
Dave Almandsmith, Bay Area Skeptics
---
"We have exactly 6 months, 10 days, 2 hours, 11 minutes, and 41 seconds, until a comet twice the size of Chicxulub tears through our atmosphere and extincts all life on Earth."
–Kate Dibiasky, Ph.D. Astronomy student (Jennifer Lawrence in "Don't Look Up")
---
Upcoming Events:
Click to see the next two weeks of events in your browser.