Chelation therapy is a long-time staple of medical quackery, but it isn't tested as often as it might be. Here's a curious report of a recent clinical test published in JAMA showing that chelation therapy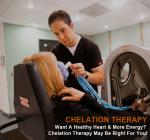 chelationdoesn't make any difference in heart attack, stroke, hospitalization, surgeries, etc, outcomes.
The report is curious -- and so is the publication of the article -- because the JAMA publisher editorializes against the use of chelation therapy yet the director of the study appears to be a believer, clinging to a very small improvement of outcomes for chelation when all the outcome variables are combined.
There is a strong editorial criticizing the methodology of the study, which unfortunately is behind a paywall that many won't be able to access. It notes that "clinics" purveying quack treatments were the sites of 60% of the work. This might help explain why o
J. Allan Danelek: The Great Airship of 1897: a Provocative
The Great Airship of 1897Look at the Most Mysterious Aviation Event in History. Adventures Unlimited Press 2009. (A review by Norman Sperling, February 10, 2013.)
A mysterious bright light in the night sky sparked this big flap at the end of the 1800s. It was unexpected and unexplained. Reports grossly contradict one another, so investigators can favor very different inferences, interpretations, and explanations simply by selecting different reports to prefer.
In the 1800s, no one considered the light to be a space ship from another planet. Paranormal boosters have made that case more recently. Since this book's author energetically investigates paranormal and Fortean matters, I was all prepared for the author to go Paranormal.
He never did. The one place where the paranormal is invoked by others, Danelek dismisses it tersely. This book has nothing at all to do with the paranormal. Every explanation is purely naturalistic. Danelek invokes real physics,